The other day I was talking to my daughter Sienna while we were driving. We had one of those conversations I love. Another teachable moment like
this one
. Our conversation went a little like this..
S: I don't want to move out when I get married.
Me: Why not?
S: I will miss you.
Me: I will miss you too. Maybe you could just live close by?
S: Like next door?
Me: Maybe!
S: I am going to pray I live next door.
Me: Ok!
S: Dear Jesus, please let me live next door to mom when I get married. Amen
Me: Sienna, do you know that God tells us to not worry about ANYTHING. He's got the perfect plan for us! He will take care of everything you worry about. So, if you listen to all that He tells you, guess what? You will end up in the PERFECT place. Even if it is not next door to mommy and daddy, Jesus will be making sure that you are taken care of, ok?
S: Ok, but I am still going to pray I live next door.
Me: Ok, I would love that..
I love these moments when I get to teach something valuable to my kids. I want these things engrained in her character. I want her trust in the Lord to be deep and unmoving. More than anything I pray that I can be an example of all these things for her. I've got some work to do!
My Sienna is a clever one. Here are a few other conversations we've had lately...
Me: Sienna, can you please stop growing.
S: I can't stop my birthday. That is up to God.
Me: Please?
S
: I need to keep growing so I can get married!
(she associates growing up with getting married.. not sure why..)
S: Maybe you could paint my house a rainbow house?
Jeremy: What about a polk-a-dot house?
S: No, that would be silly.
Oh, how I love her..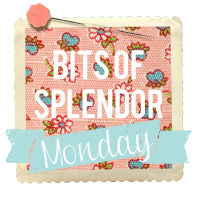 <